Newborn Baby Care Guide On How To Dress Them
Newborn baby care is very important in ensuring your little one is safe and comfortable at all times. You might already know how to care for them during bath time and you may even have read newborn baby care guides on what you should be feeding your little one. So now you will be knowing how to dress your little one up.
The most exciting part when your little one is developing in your tummy is baby shopping. Every new parent enjoys buying things especially baby clothes for their little one. I mean who doesn't love looking at adorable little baby mittens, socks, onesies and many more. Newborn baby care does not only include you getting you baby clothes but also you should know how to dress them accordingly as well.
Newborn Baby Care Clothes When It's Cold
Your newborn baby has very delicate senses at this point. If you feel cold yourself, you should know your baby is feeling it way more than you are. Bundle up your baby so that they remain warm and comfortable even when its cold. There are a few ways in how you can do this:
Layers
If you are layering yourself in clothes when its cold, do the same for your baby. Keep your baby warm using the same amount of layers you are wearing and plus one extra layer. Start with a thin layer of clothing and work your way to the thickest, depending on how cold the temperature is.
Cover Up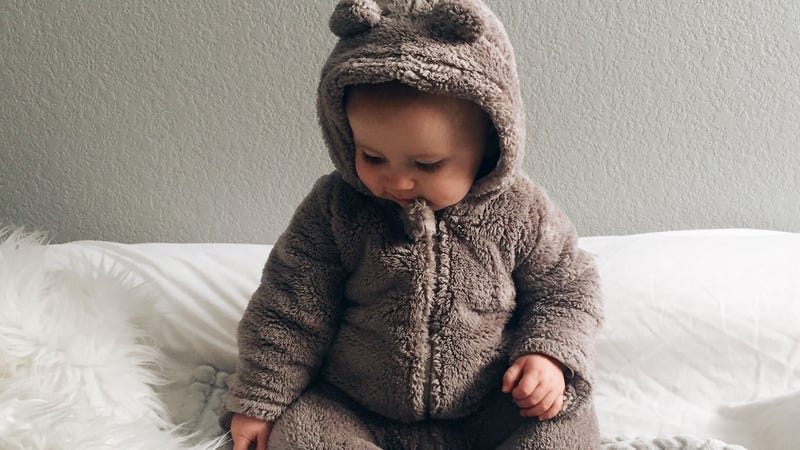 Newborn baby care also includes making sure your baby is really covered up, Beanies, mittens, socks and booties are the best way to ensure even the smallest parts of your baby are kept warm.
Blankets
When going out in the cold weather, be sure to bring your baby's blanket along. Be sure to thank its thick and would keep your baby feeling warm. The blanket should be big enough to wrap your baby up.
Avoid Overheating
As much as you want to keep your baby room. You should bare in mind not to overheat them as it could result in SIDS. If your baby has been wearing thick layers for a long time, remove a few layers once it gets warmer. Pay attention to your baby, see if they are comfortable or not.
Newborn Baby Care Clothes When It's Hot
Hot and humid days can be very dangerous for a newborn baby. As mentioned above, newborn baby care includes avoiding your baby to get overly heated. A newborn baby takes time before he or she gets used to the temperatures. So keep your baby protected by:
Taking Away Layers
If you notice the temperature is over 75 degrees, your baby would only be requiring one layer of clothing.
Covering The Head
Even if its hot, you should always ensure your baby's head is protected. Their head is very sensitive at this stage. A newborn baby care tip would be to wear loose fitting cap when taking your baby out in the sun.
Thin Materials
Moving on, hot temperatures would require that you ensure your baby is covered in thin clothes and/or blankets. Besides if your baby sleeps in a sleep sack, get something that is made from a lighter fabric. Another piece of advice is to ensure the sling or carrier you put your baby in is made from breathable fabric. 
Protecting Your Baby In The Sun
Sunscreen lotions are only meant for babies above six months. So babies younger than that should always be kept in the shade. If you take your baby out for a walk, look at stroller guides and you should know that an umbrella stroller would be best for your little one.
Also its best to get your baby sunglasses to protect their eyes from the sunlight. Newborn baby care also includes you not taking your baby out too much into the sun. Especially in the afternoon when the sun is very hot.
Newborn Baby Care Signs If Its Too Hot or Cold
Your baby's temperature should be around 98-100 degrees. Use a thermometer and check it regularly. This is why baby care essentials are very important to have before your baby is born. They can come in very handy.
The most accurate way to check your baby's temperature is through a rectal reading. If it's too hot you baby might get the risk of SIDS and if it's too cold it could cause hypothermia.
If you notice your baby :
Looking flushed

Getting sweaty

Breathing rapidly

Crank or irritated
Your baby may be overheated. Start removing some layers and if you're outdoors, go inside. Your baby might be getting a heat stroke from being out in the sun for too long. If your baby is not cooling down, seek professional help immediately. 
Your baby might develop a frostbite or hypothermia if it's too cold. Look out for signs of lethargy or unresponsiveness. If your baby developed frostbite, the affected area may appear blistered and white or pale grey.
The best newborn baby care tip is to follow your gut. Always keep layers in mind. If its cold add layers and if it's hot remove layers. If you think being outside is not doing your baby good because of the temperature, head inside. It's always a good idea for your baby to be in a place where the temperature can be controlled.